DesArc solutions is the best digital marketing agency in New Jersey, USA specializing in website designing, SEO, social media marketing and mobile application development services.
How Digital Marketing Agencies Are Different From Traditional Marketing Agencies?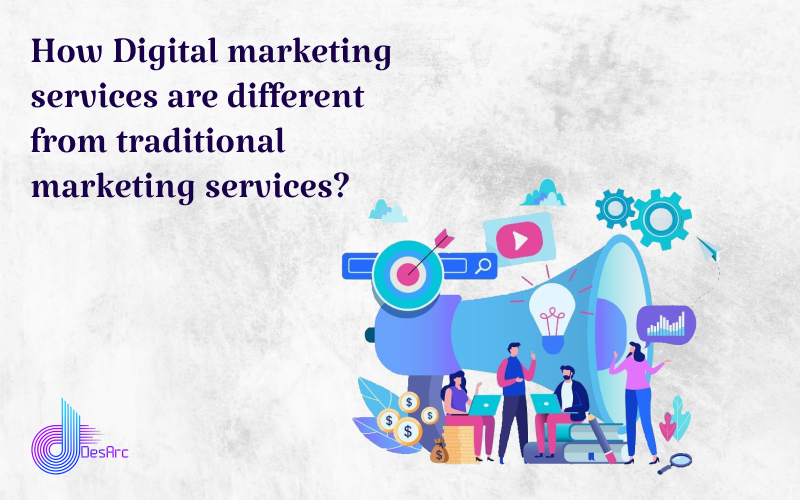 It used to be different 10 years ago , however traditional marketing and digital marketing are more are less  fused together and became one. The concept of  traditional marketing was on broad visibility or display of offering and you were never sure what kind of traffic or result your advertisement will drive. But with digital marketing the case is very different.
In this case you are very much aware of the marketing strategies and efforts  that would work best and you also have a better insight about your target audience.  You already know to whom you should be targeting your efforts as you already have an insight about your target audience. Having an insight about the target audience gives you an advantage of designing your marketing efforts that would suit those set of audiences.
Why Do You Need A Digital Marketing Agency?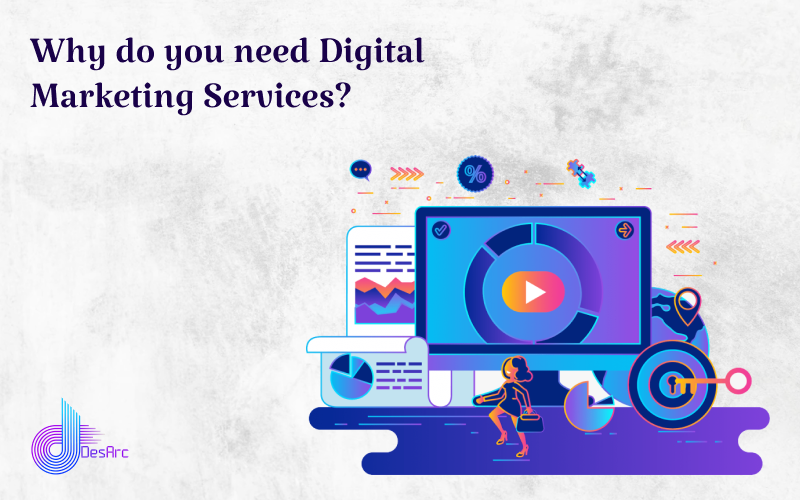 1. Digital marketing agency Improves your Business
An experienced digital marketing agency can take control of your overall marketing plan in order to improve your business online. In today's era the better your online presence is better will be the chances of your business to grow.
A good digital marketing agency will make sure that you are ranking high in the search engine query so that your online presence can be seen by the audience who would later convert into your potential customer. Also a digital marketing agency keeps the track of your target audience and also keeps an eye on the results of those marketing efforts.
2. Digital Marketing Agency improves Your Brand Online
The most important thing for a digital marketing agency is to improve the reputation of your brand. The better the reputation of a brand is, better will be the chances of it gaining new audience for your business. A good digital marketing agency will make you the market leader in your respective business domain by its marketing efforts and it will maximise your chances of being selected whenever a new set of audience pops in.
3. Digital Marketing Agencies have a good ROI
One of the most important services given by a digital marketing agency is to provide you a new set of audience regularly. Its not a one time result or improvement but its an ongoing process that promises to deliver better results each time. There is no fixed strategy in digital marketing and to cope up with the changing scenarios a good digital marketing agency will keep on adjusting its strategies according to the market or the new algorithms.
Digital marketing agencies track your website's audience and keep a report on  each and every marketing service so that the campaign's which deliver best results and to the target audience are used.
A digital marketing agency through its different strategies will bring in more leads for your business and so the conversion rate will also be higher with a perfect marketing campaign.
Why Choose DesArc Solutions As Your Digital Marketing Agency?
DesArc solutions is a digital marketing agency based in New Jersey, USA. We are a result driven company with a single focus of mproving your online presence and increasing your traffic. We adopt a customer centered strategy toward joining forces with brands to survey their business, their necessities, and their crowd. For somewhere in the range of, a spotless, present day site is the essential goal, yet for other people, there is the requirement for a holistic approach that incorporates content, marketing and a multi-channel way to deal with brand and business developments.
A comprehensive digital marketing strategy  permits you to catch, connect with, and convert your intended interest group continuously. Our advertising services work with you to characterize and accomplish your business targets with cutting edge strategies over different channels. We adopt a 360 advanced strategy to  marketing that begins with research and arranging and proceeds with on-going enhancements and bits of knowledge to boost your ROI.
While choosing a digital marketing agency there are certain points that you should always consider because you will achieve the desired results only when correct strategies are made for the digital marketing effort.
We at Desarc solutions have a different strategy for different clients that would best suit their business. We know that the same strategy cannot work in all scenarios therefore we make sure that we analyse the clients business properly and then make the strategy that would get desired results.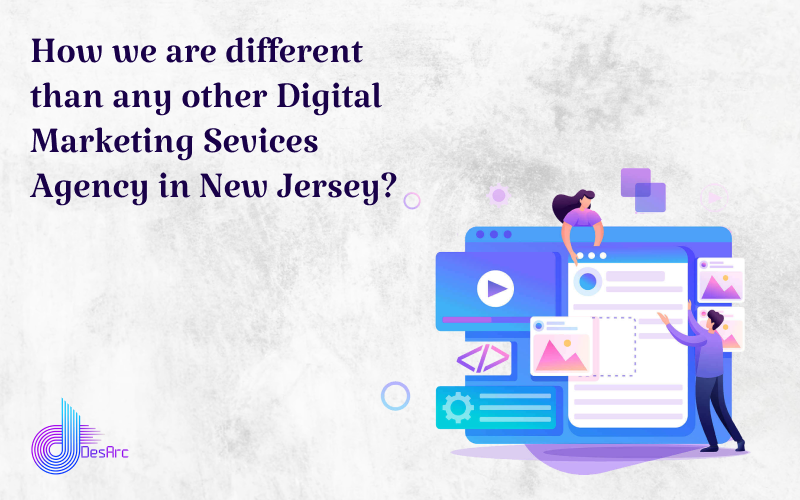 1. Result oriented Digital marketing agency
 Why would you work with a SEO service firm that doesn't give you the outcomes you are looking for?  We at DesArc solutions take effort to tune in to your business' objectives and necessities, and afterward prepare a strategy that would best suit your business to bring out the desired outcome.
2. We are masters in our work 
Working with a digital marketing agency that knows digital marketing is quite evident, yet sadly, numerous firms fail to convey positive outcomes. Our strategies are demonstrated to work. Truth be told, most of our clients pay for their whole site in the principal month from new business leads as an immediate result of our online marketing and SEO endeavors.
3.Client first 
Keeping up a client-driven center is a need for many marketing agencies, however very few of them actually follow through. As an SEO Agency, DesArc is unique. We are really constant and focused on our customers by appearing on schedule; staying faithful to our commitments; being gracious, genuine, and aware; and going well beyond for our client satisfaction.
Services offered by us in our digital marketing plan
Pay per click marketing
Paid social media marketing
Content sharing on a regular basis
On page search engine optimization
Of page search engine optimization
Social Media advertising
Retargeting the potential leads
Email marketing
Website development and designing
Website maintenance services
Google Ads
Facebook Ads
Instagram Ads
Pinterest Ads
Quora Ads
Linkedin Ads
Bing Ads
Twitter Ads
Reddit Ads

Affiliate Marketing